Building an international patient registry for rare hypothalamic-pituitary brain tumors
Principal Investigator: Nathalie Kayadjanian, PhD
Goal:
The goal of the patient registry is to create an international central repository of caregivers and patients entered data about living with hypothalamic-pituitary (H-P) tumor syndromes..
Objectives:
Support and accelerate the completion of clinical trials
Gather evidence-based data on the viewpoints and unmet needs of caregivers and survivors with regards to the impact of disease and treatments on their quality of life, treatment priorities, and benefit/risk assessment
Better understand the full spectrum of H-P symptoms, epidemiology, and progression of disease (natural history)
Improve patients' care
Facilitate research
Rare hypothalamic-pituitary brain tumors are in a complex anatomical brain area that comprises the hypothalamus, pituitary gland, optic chiasm, optic nerves and other vital structures. They encompass multiple rare tumors including craniopharyngioma, low grade gliomas or optic pathway/hypothalamic gliomas, germinoma, hypothalamic hamartomas, Langerhans cell histiocytosis, Rathke's cleft cyst, some meningiomas, and other sellar/parasellar tumors. Clinical manifestations resulting from the tumor and/or tumor treatment are multiple and often lifelong. They include hypothalamic dysfunction, cognitive impairment, psychosocial problems, panhypopituitarism, and visual deficits.
Current treatments are mostly limited to tumor reductive therapies. Although hormone replacement therapies can address endocrinopathies, many of the health sequelae cannot be corrected due to the lack of effective treatments, thereby severely impairing the quality of life of survivors. While the number of therapeutic avenues being pursued for hypothalamic-pituitary tumors is encouraging, a better knowledge on the progression of the comorbidities associated with rare hypothalamic-pituitary tumors (i.e., natural history), a robust database of potential participants for clinical studies, as well as a better understanding on the clinical unmet needs of survivors and caregivers (e.g. patient voice) can facilitate the development of better therapeutics for survivors of rare hypothalamic-pituitary tumors.
The Raymond A. Wood Foundation has recently identified the creation of an international patient registry as a priority to support the development of effective treatments for survivors of rare hypothalamic-pituitary brain tumors. The Registry main goal is to create an international central repository of caregivers and patients reported data about living with rare hypothalamic-pituitary tumors. The registry aims to gather data on disease experiences and identify unmet medical needs from the survivor and caregiver perspectives; document the natural progression of the diseases across the entire population; identify understudied areas; expedite completion of clinical trials; guide the development of standards of care; and facilitate research.
The registry will be web-based and hosted on the National Organization for Rare Disorders (NORD) Registry Platform which is compliant with US Health Information Privacy Laws, FDA regulations on electronic records, and the security requirements of the European Union General Data Protection Regulation (GDPR). Only de-identified data will be shared with researchers and other stakeholders. A Registry Advisory Board that includes scientists, doctors, and patient advocates, has been assembled to oversee the conduct of the registry.
Registry participants will be survivors or caregivers of a person with a rare hypothalamic-pituitary brain tumor. Participants will be asked to answer online surveys available world-wide in English, French and Spanish. Participants will be followed throughout the course of their lives contributing data at varying intervals. Data will be collected at the start of the study and at least annually on topics such as demographics, diagnosis, quality of life, medical history, clinical manifestations, personal experience with tumors, general health status, medications and treatments.
The patient registry is a powerful tool to empower survivors of hypothalamic-pituitary brain tumors. By participating, you will become part of the research team, guiding the development of therapies that are meaningful to you and your family.
---
Registry Timeline
January 2023 Project kickoff
March 2023 Inaugural meeting of the Registry Advisory Board
April 2023 – October 2023 Development of platform
November – December 2023 Launch of first patient survey
---
Registry Advisory Board
Johan de Graaf
Survivor and Chair of the Dutch Pituitary Foundation, Netherlands
Shuang Liu, PhD
CEO and Founder at ConSynance Therapeutics, Inc.
Lynn Mathies
Survivor and student for MSc Neuroscience and Cognition, Utrecht University, Netherlands
Shana McCormack, MD, MTR
Scientific Director of the Neuroendocrine Center Division of Endocrinology and Diabetes, Children's Hospital of Philadelphia, USA
Hermann Muller, MD
Head of the Department of Pediatrics and Pediatric Hematology and Oncology, Klinikum Oldenburg, Germany
Bradley Richards, PhD
Caregiver, Assistant Professor, York University Toronto, Canada
Theresa Strong, PhD
Director, Research Programs, Foundation for Prader-Willi Research, USA
---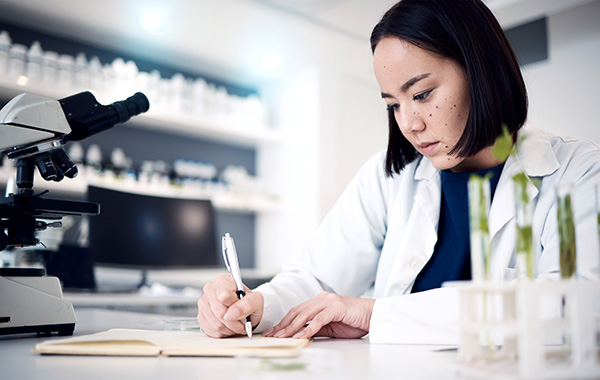 Support this Work
Participating in research allows patients to contribute to medical advancements, gain access to experimental treatments, and be part of a supportive community. As a research participant, you can actively shape healthcare outcomes and improve future treatments.