Overview
In the heart of Philadelphia, the Raymond A. Wood Foundation hosted the 5th Annual Pituitary Brain Tumor Family Conference 2023 at the Children's Hospital of Philadelphia, embodying a shared commitment to advocacy, connection, and personal growth. Caregivers, survivors, and experts convened to explore the latest insights into neuroendocrine disorders that can result from hypothalamic-pituitary brain tumors, creating a vibrant tapestry of shared experiences. This was the first in-person event since 2019.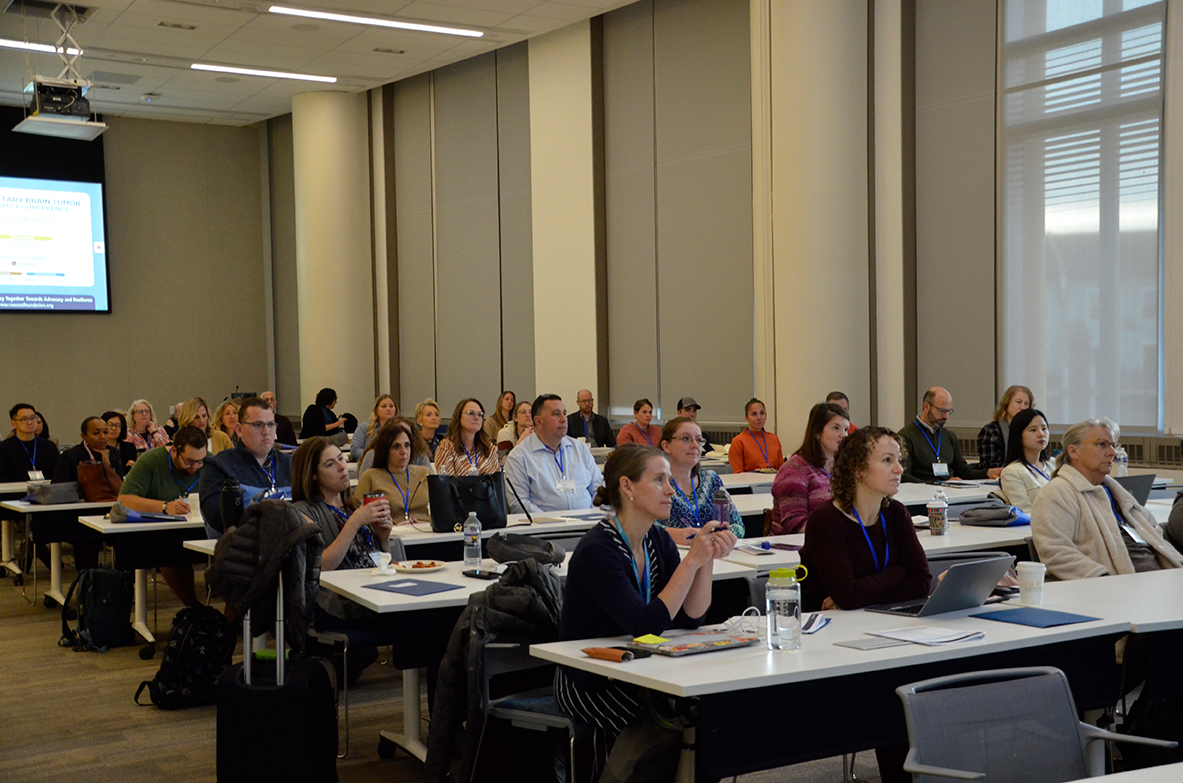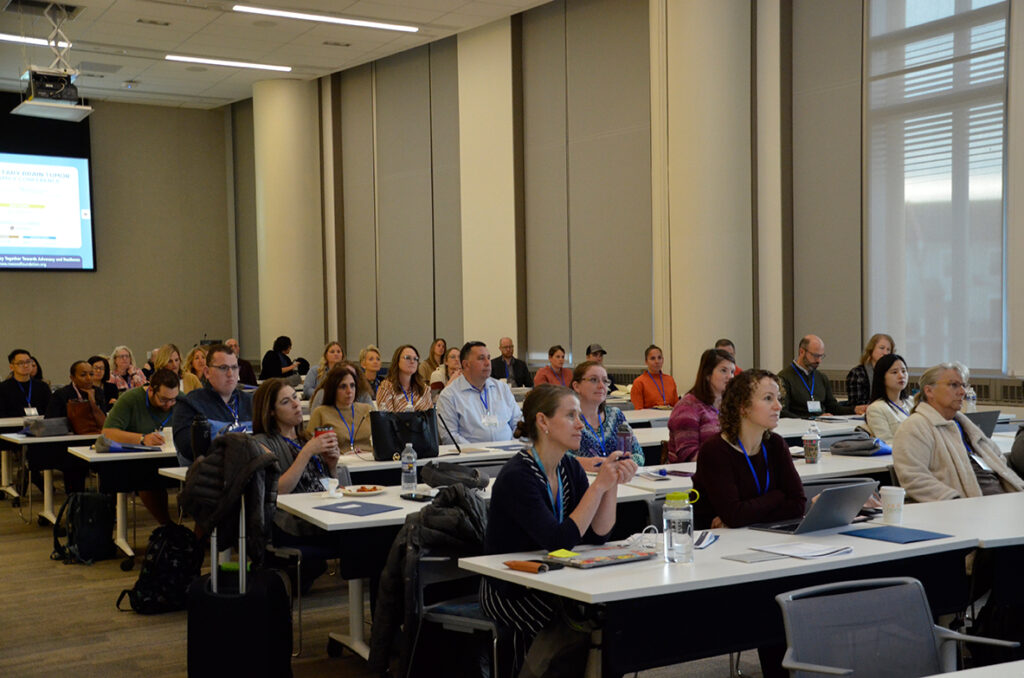 Presentations and Speakers
The conference commenced with a warm welcome from Dr. Craig Alter of Children's Hospital of Philadelphia and Amy Wood from the Raymond A. Wood Foundation. Dr. Soma Sengupta, a distinguished figure from UNC School of Medicine, set the tone with a keynote on Integrative Medicine, offering a unique perspective from both patient and caregiver standpoints. Dr. Craig Alter took attendees on a comprehensive tour of hormones in "Pituitary 101," while Dr. Shana McCormack shared the latest findings in clinical trials and research. Marci Serota, a registered dietitian, discussed nutrition management for hypothalamic obesity. Dr. Meredith E. MacGregor navigated social issues, and the Sex Hormone Replacement Panel, featuring Dr. Chris Gibson and Dr. Iris Gutmark-Little shed light on this part of the patient's journey. The first day concluded with a hands-on demonstration led by Dr. Julia Crowley, offering practical insights into the administration of stress dose steroids and the QA panel featuring the day's presenters.
The second day featured Dr. Nathalie Kayadjanian, who explored "The What and Why of a Patient Registry," shedding light on the importance of collecting comprehensive patient data. The morning continued with a Survivor & Caregiver Panel, providing an open discussion platform on caregiver and patient experiences, research priorities, and condition management.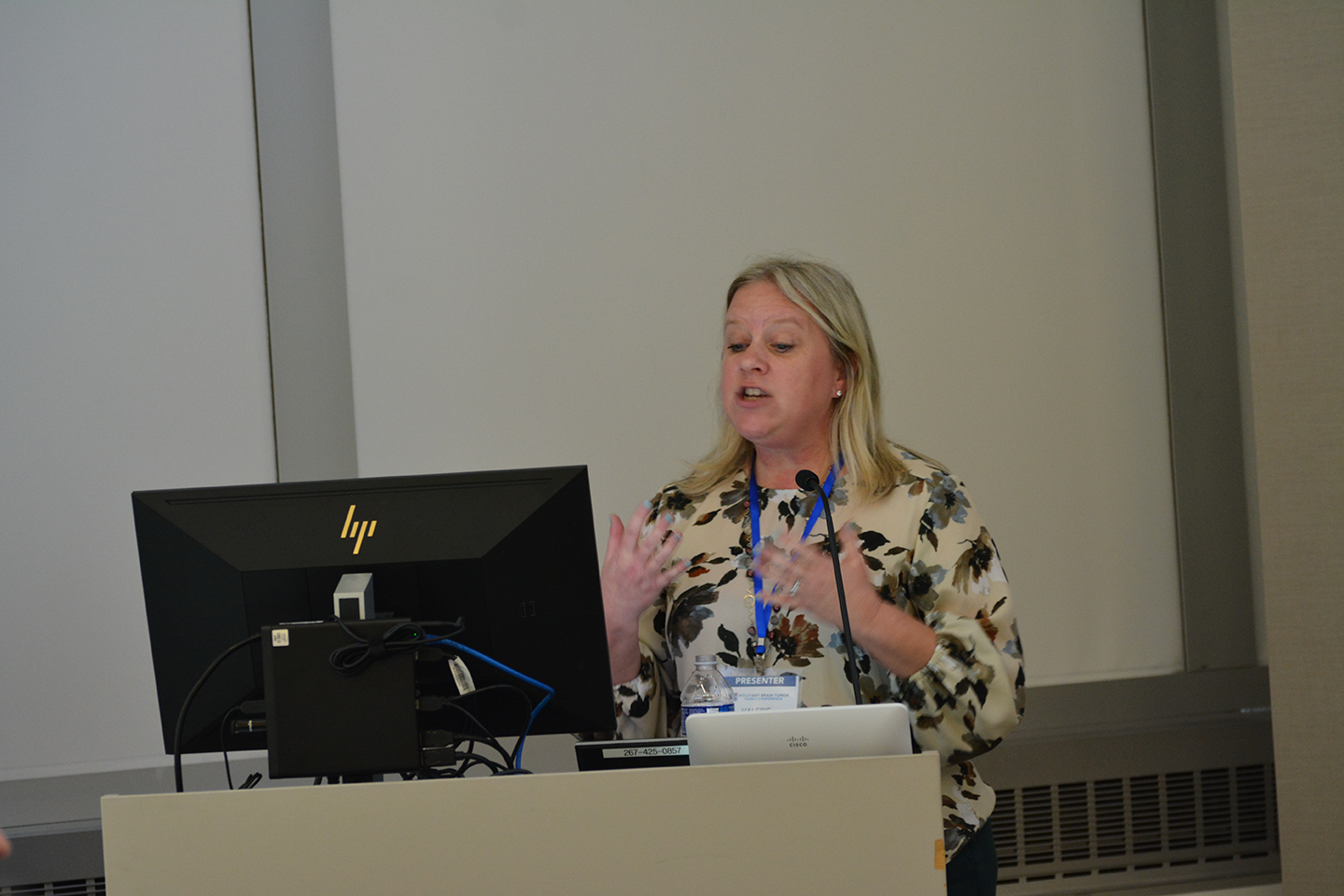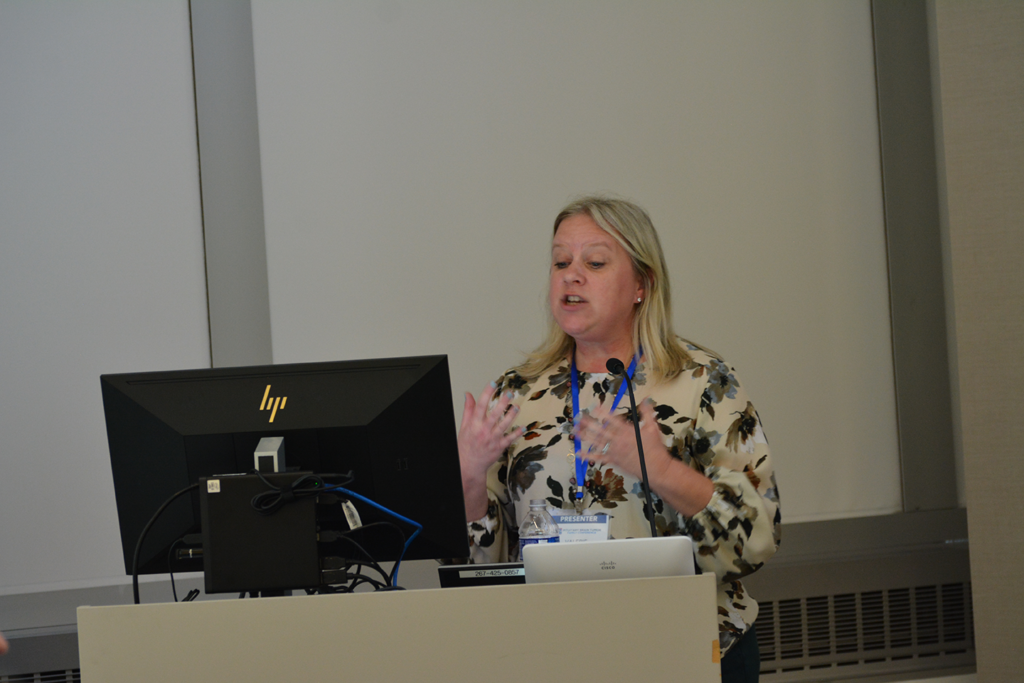 Valerie Crabtree, PhD, of St. Jude Children's Research Hospital shares about sleep challenges and approaches.
Catering for Health: A Menu Aligned with Patient Needs
One of the standout features of the conference was a meticulously curated menu designed to cater to the specific dietary needs of hypothalamic obesity patients. This culinary endeavor was crafted in alignment with the nutrition guidelines explained by Marci Serota. The menu not only provided delicious and nutritious options but also underscored the commitment to holistic care. Attendees with unique dietary requirements found comfort and satisfaction in knowing that their nutritional needs were not only acknowledged but prioritized, contributing to an inclusive and supportive conference experience.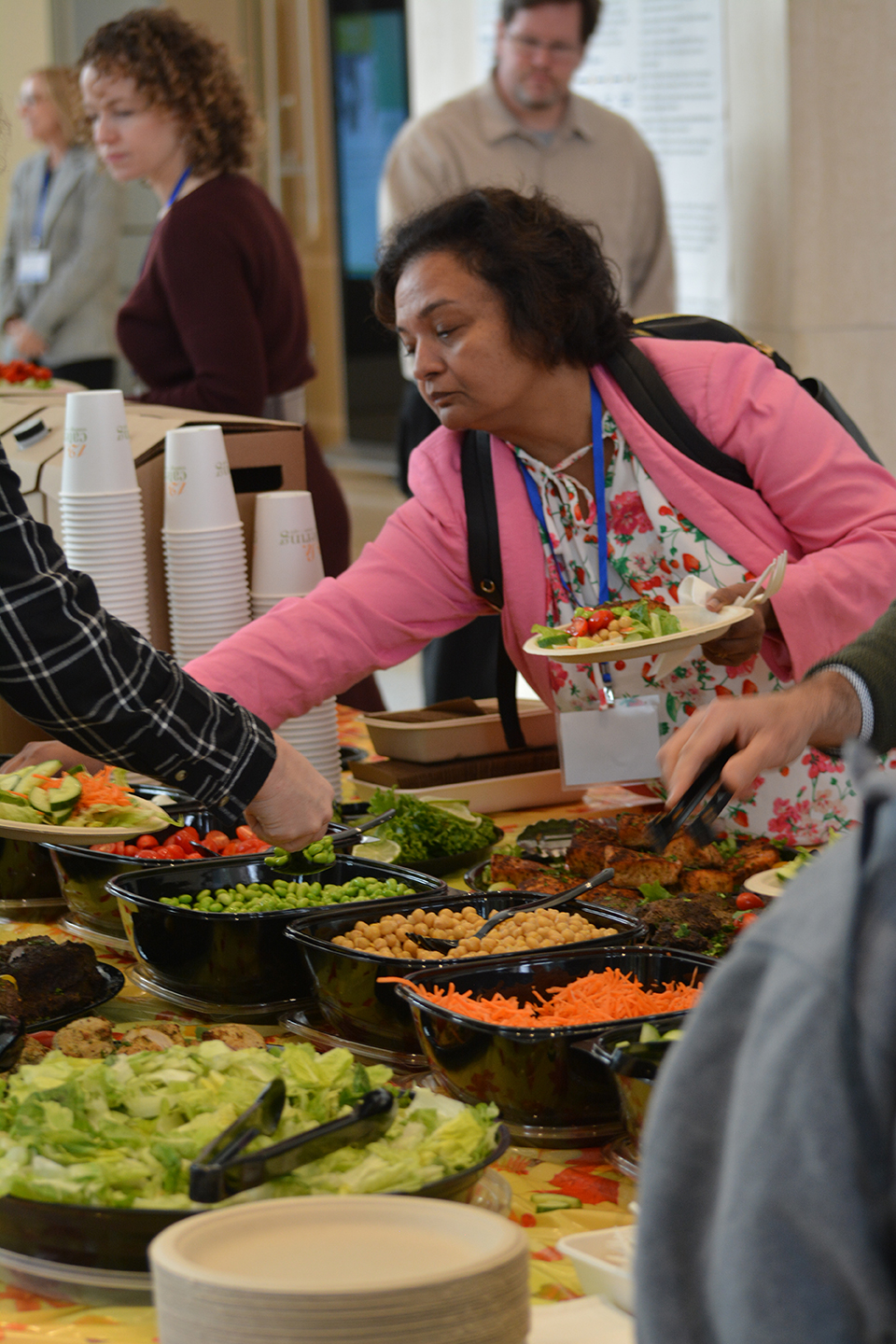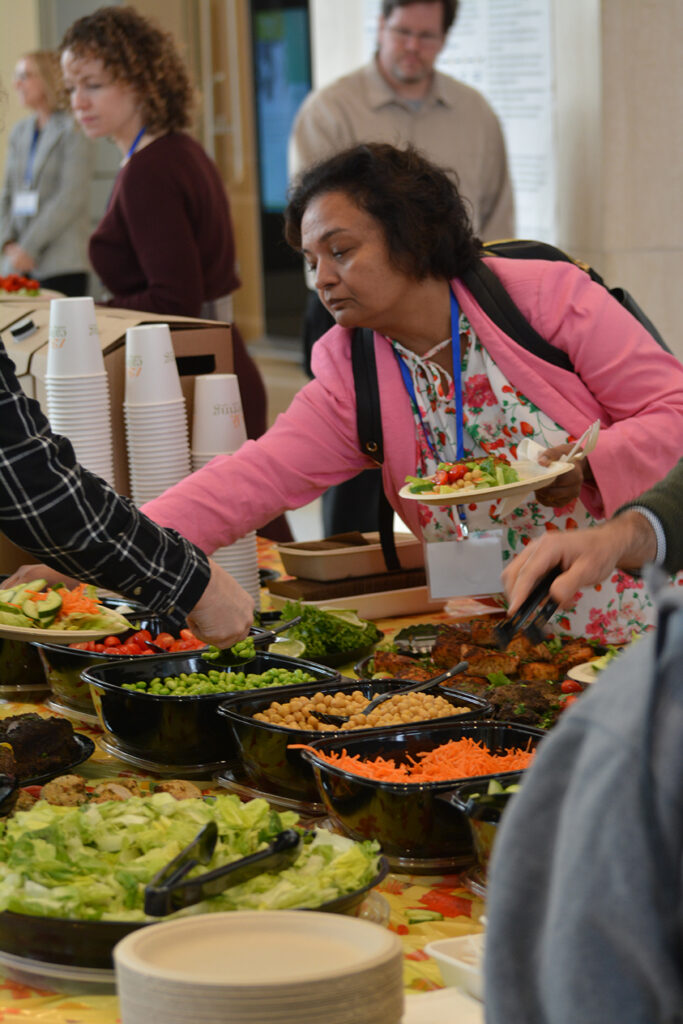 HO friendly meals were served during the weekend.
Highlights and Takeaways
The conference showcased the expertise of renowned speakers, providing a platform for attendees to connect with both experts and each other. In-depth Q&A panels and hands-on demonstrations enriched the experience, while discussions on hypothalamic obesity research hinted at a promising future for treatment.
Attendees and Networking
Sixty in-person attendees, including international participants, and 53 virtual attendees, including representatives from the Raymond A. Wood Foundation (RAWF) and sponsors like Rhythm Pharmaceuticals and LG Chem, created a dynamic networking environment. A dedicated kids' room offered activities like yoga and arts and crafts, fostering a sense of community among young survivors and family members.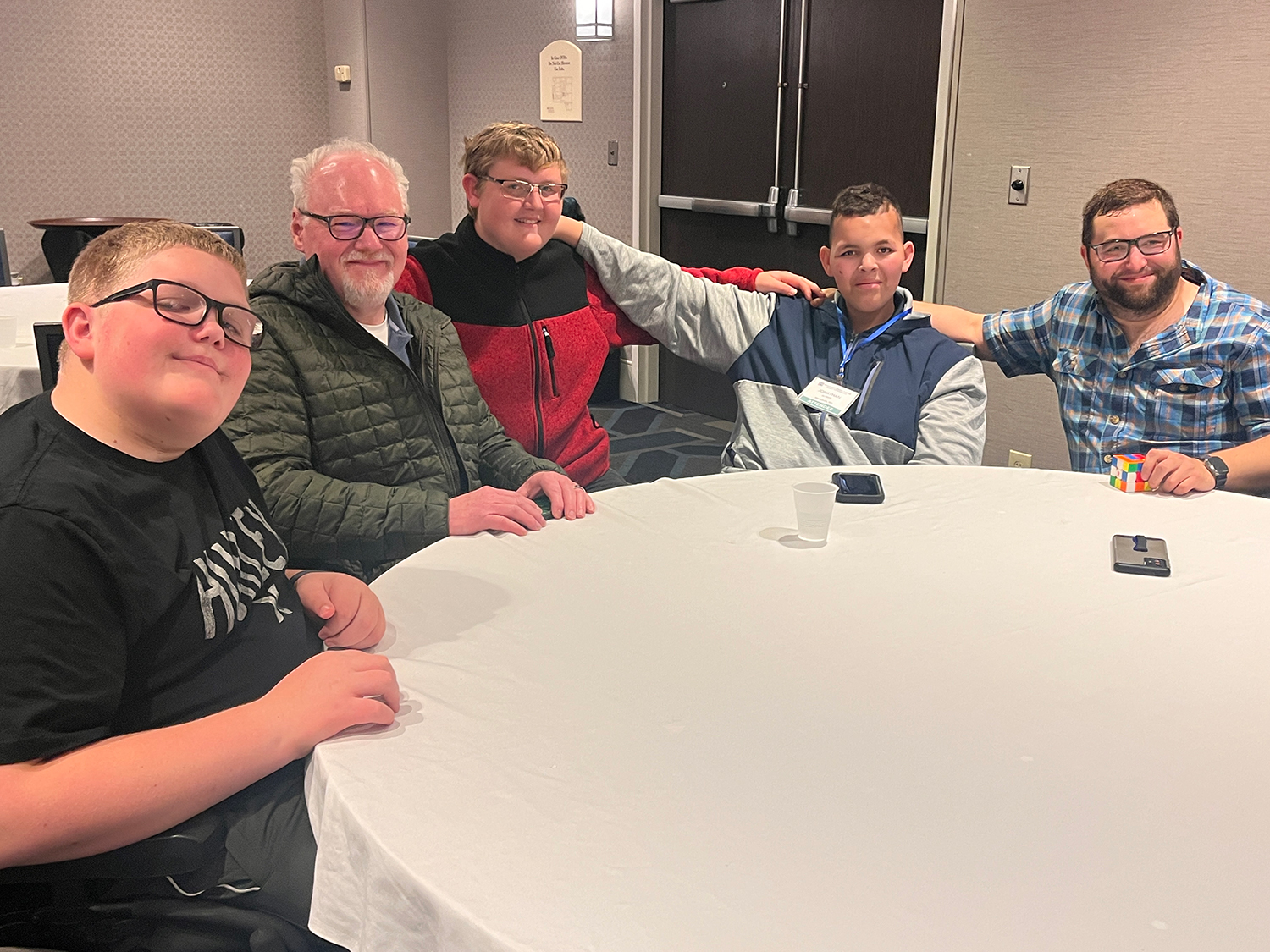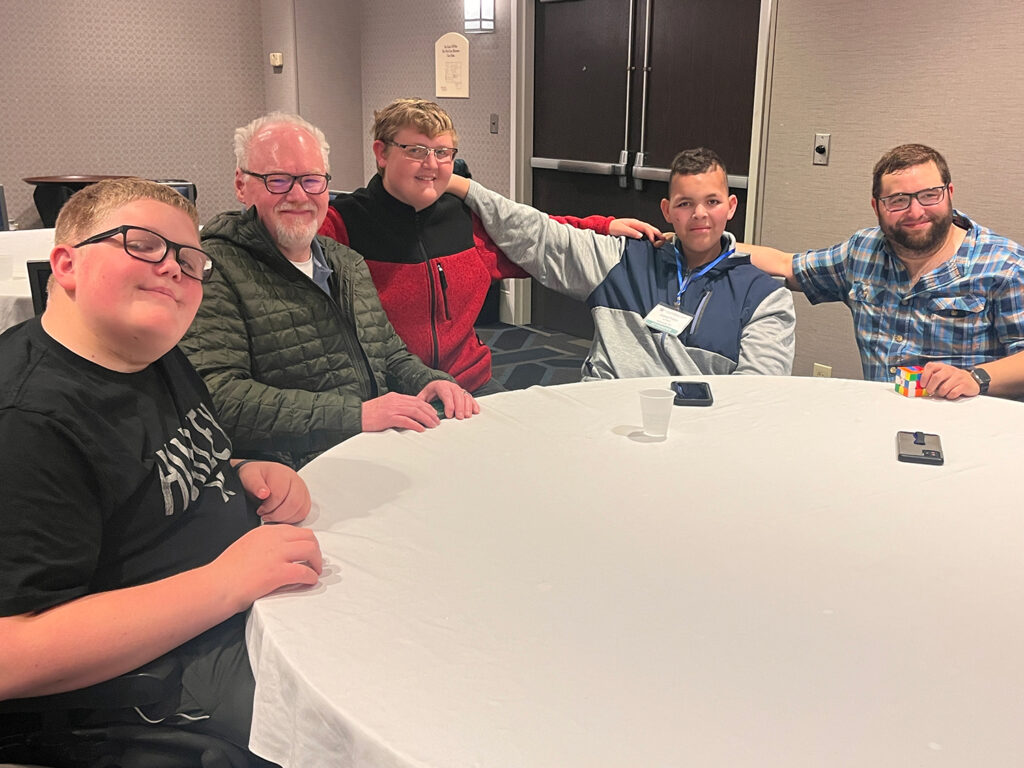 Survivors connect during the conference.
Interactive Sessions and Feedback
Engagement flourished with Q&A sessions and a survivor and caregiver panel. Valuable feedback from attendees expressed a desire for more time for questions, presentations on treatment considerations, and suggested breakout sessions based on experience levels and age groups.
Future Implications
Looking forward, we are hopeful for improved treatment outcomes, and propose more focused research into psychosocial issues for this patient group. We feel optimistic about advancements in hypothalamic obesity treatment, and the establishment of a patient registry by RAWF will present expanded opportunities for research around patient priorities. Plans include hosting in-person conferences every other year, ensuring sustained support and education for the growing neuroendocrine community.
The conference highlights the importance of advocacy, collaboration, and hope, weaving a narrative of shared resilience and progress in the realm of pituitary brain tumors. We are grateful to our sponsors for making this possible, our presenters for sharing their expertise and time and our patient community for coming together for this event.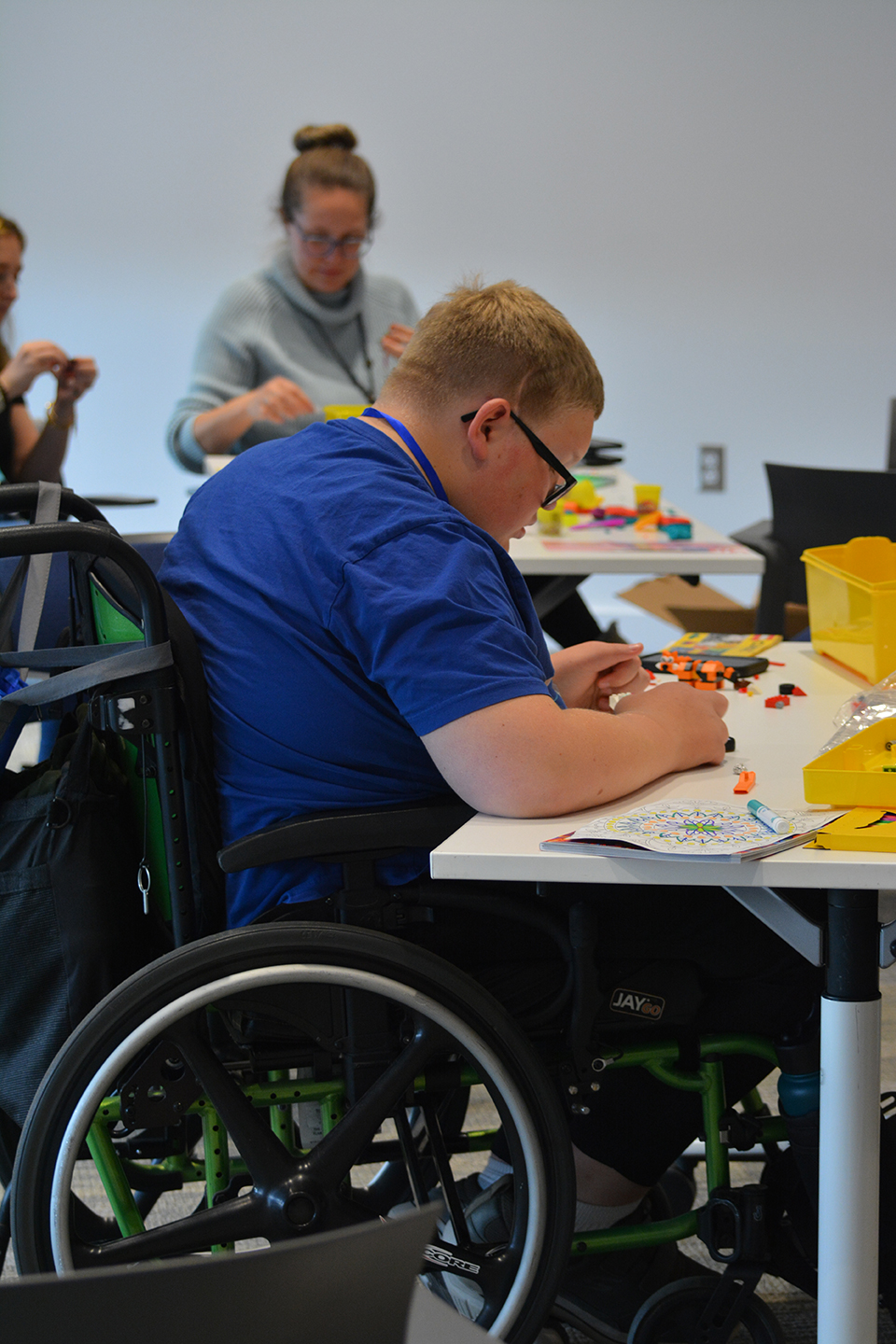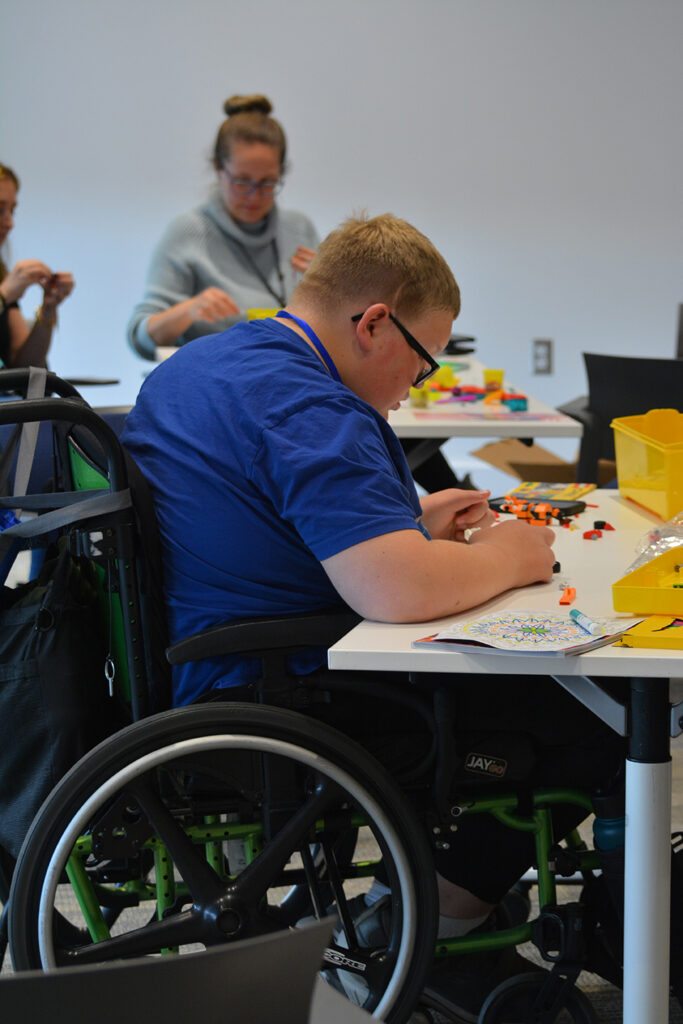 ---
Support our work! Make a gift today.