RAWF's Impact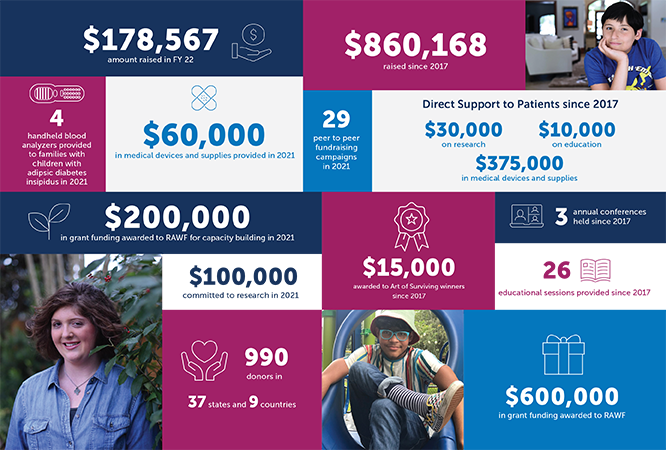 With your support, the Raymond A. Wood Foundation has grown tremendously over the last year into an advocacy organization that amplifies the patient's voice. We share with you a retrospective of our work, programs and accomplishments as well as a look into our goals in the years ahead.
View the Full Report
---
Highlights Include
Our Why: What drives us in our advocacy for brain tumor patients.
What We Believe: Our vision, mission and core values.
Who We Are: Our staff, board of directors, & scientific advisory board.
Our Impact: The support we provide to our community and our milestones over the years.
Programs and Events: How we are are working to develop solutions for disease-related challenges and creating opportunities for education.
Finding Solutions: Our work to solve the ongoing challenges of hypothalamic-pituitary brain tumors.
Strategic Goals: Our goals and objectives for the next three years.
Financial Report: Income and expenses in fiscal year 2022.
Getting Involved: How to be a part of the movement towards finding better tumor treatments and solutions for the long term challenges faced by survivors.
---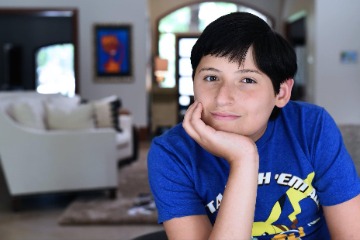 Support Our Mission
Your support can make a lasting impact on our mission, empowering us to create positive change and transform lives of these brain tumor survivors. Join us in championing this cause, and together, we can pave the way for a brighter future, not only for these patients, but for brain research and patient support.